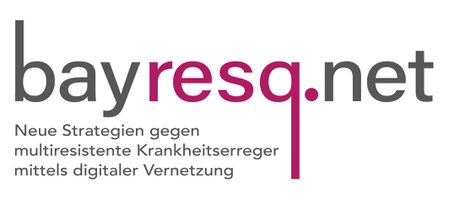 Der Wirtsstoffwechsel als antimikrobieller Effektor (Metabodefense)
01/2020 - 12/2024
---
Sonderforschungsbereich 1350
2019 - 2022
"Interdisciplinary kidney research to advance understanding of disease mechanisms and develop new therapeutic concepts"
www.uni-regensburg.de/biologie-vorklinische-medizin/sfb1350/
---
Bayerisch-Böhmischer-Stoffwechsel-Verbund Bavorsko-české metabolomické
sdružení
07/2016 - 12/2019
Ziel dieses Projektes ist die Implementierung eines Bayerisch-Böhmischen-Stoffwechsel-Verbundes zur Intensivierung der Kooperation von Regensburg und Budweis auf dem Gebiet der Stoffwechselanalytik und ihrer Anwendung in Krebs- und Immunforschung.
15. - 16. Juli 2019 fand in Regensburg das Symposium
"Biomolecular Imaging meets Immuno-Oncology"
statt
_________________________________________________________________________________
---
Proteomanalysen in Formalin-fixierten Paraffingewebe-Schnitten von diffusen großzelligen B-Zell Lymphomen zur Identifizierung neuer Marker zur Therapiesteuerung
2018 - 2020
---